Uncle Review; Uncle is definitely one of the best movies to have released this year.!!!
Megastar Mammootty's latest outing directed by debutant Girish Damodar is catching everyone's eye as it is pointing fingers at today's society and it's attitude.
The movie starts with Shruthi ( Karthika ) who tries to travel back to her home as all colleges in Tamil Nadu are shut due to a strike.KK (Mammootty) whom is her dad's friend finds her on his way back to Calicut, and decides to drop her. The movie kicks off from here as it doesn't reveal who is KK , instead portrays KK as an antagonist to the audience's with Shruthi's dad Vijayan (Joy Mathew) feels uncomfortable and uneasiness in shruthy travelling with KK , as he knows about KK's sexual weak points. While Muthumani who plays his wife finds herself calm and composed as she believes her daughter is safe as she is traveling with her dad's friend.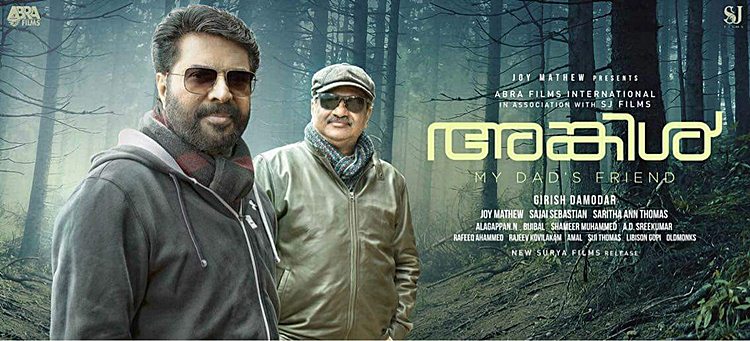 The movie is a road movie wherein Shruthi and KKs travel diaries are portrayed well . Things gets worse when a group of villagers does their hands on moral policing and both KK and Shruthy land up in police station.
Muthumani gets bold and delivers strongly and script writer and director succeeded in giving a strong message to today's society.
Technically speaking cinematography was it's best and bgm and song were good.
Mammootty sings two songs (a 10 sec and another which lasts 1.19 mins) which gets a grand applause from theatres.
Overall , Uncle is definitely one of the best movies to have released this year.
Go for it !
Rating : 4.5/5